Gently exfoliating body wash for acne-prone,
bumpy & rough skin
---

WHAT IT IS




① Get facial quality skincare for your body!
Body care product for those who've soothed acne with our Carrotene line
② Double BHA + Carrotene IPMP™ = No more body breakouts
Salicylic Acid (BHA) and Plant-derived BHA takes care of excess sebum, dead skin, and waste buildup. Anti-inflammatory Carrotene IPMP helps relieve body acne.
③ Smooth skin with just one use
Retains moisture, removes excess oil, and helps smooth rough and textured skin.
---

HOW IT WORKS




Exfoliates, Soothes, and Moisturizes. 3 different main ingredients create a great balance for your skin

• Salicylic Acid: Gentle exfoliation accelerates the formation and exfoliation of dead skin cells, preventing irritation caused by the accumulation of sebum and dead skin.
• Carrotene IPMP and Niacinamide: Soothes acne-prone skin and reduces redness.
• Ceramide and Panthenol: Provides moisture to the skin and supports the skin-barrier to make skin feel smooth and hydrated even after showering.
---

WHO NEEDS IT




• People who need a mild exfoliator for keratosis pilaris skin
• People with excessive oil on the back and chest area
• People that want a body wash for irritated skin and sensitive skin
• People that need a hydrating product that does not cause tightness after taking a shower
•People with itchy skin due to dryness
---

KEY POINT




① Beta-Carotene + Carrotene IPMP
Optimal combination of Beta-Carotene+Carrotene IPMP helps to care for problematic skin and sensitive skin

② Double BHA
Salicylic Acid (BHA)+Plant-derived BHA
The synergy of plant-derived BHA and Salicylic Acid (BHA) mildly cares for dead skin cells and sebum.

③ 5 types of Ceramide + Panthenol
The rich and hydrating bubbles keep the skin moisturized even after taking a shower




Claims: Noncomedogenic, Hypoallergenic, Recyclable packaging
Free of: Parabens, Phthalates, Silicones, Sulfates, Alcohol, Petroleum tar, Formaldehyde, Mineral Oil, Artificial Fragrance, Aritifical Color

Ingredients
---

HOW TO USE




STEP1) Lather on wet body with hands or a loofah.
STEP2) Apply thoroughly to areas that are prone to acne , such as between the shoulder blades, sternum, and dry elbows.
STEP3) Rinse with water.

TIPS:
Use the We Carrot 'bout You Loofah to lather using a small amount of product.
---

FAQ




This is scented! Is it okay for acne-prone and KP skin?
Our fragrances are allergen-free! The product is non-comedogenic certified. Carrotene IPMP and Salicylic Acid will help relieve acne/KP skin.

It won't lather. Is this normal?
If you do it by hand, it may not lather well. We recommend using a Loofah to create rich foam!

Is it okay to use on the face?
This product is low pH, hypoallergenic, and facial-grade certified. However, it is recommended to use it on the body.

Won't exfoliation make my skin drier?
This product contains 5 types of ceramides and panthenol that hydrate and improve the skin barrier. You won't feel dry after showering! You'd be surprised at how smooth your skin feels afterwards. But let's make it a habit to apply body lotion for long-lasting healthy and elastic skin!
Water, Sodium C14-16 Olefin Sulfonate, Coco-Betaine, Fragrance / Parfum, Decyl Glucoside, Sodium Chloride, Lauryl Hydroxysultaine, Glycerin, Salicylic Acid, Daucus Carota Sativa (Carrot) Root Water, o-Cymen-5-ol (IPMP), Niacinamide, Panthenol, Butylene Glycol, Disodium EDTA, Citric Acid, Daucus Carota Sativa (Carrot) Root Extract, 1,2-Hexanediol, Arbutin, Gaultheria Procumbens (Wintergreen) Leaf Extract, Canola Oil, Hydrogenated Lecithin, Cetearyl Alcohol, Stearic Acid, Daucus Carota Sativa (Carrot) Juice, Daucus Carota Sativa (Carrot) Seed Oil, Beta-Carotene, Tocopheryl Acetate, Helianthus Annuus (Sunflower) Seed Oil, Ceramide NP, Ceramide NS, Phytosphingosine, Cholesterol, Ceramide AS, Ceramide AP, Ceramide EOP
Customer Reviews
Write a Review
Ask a Question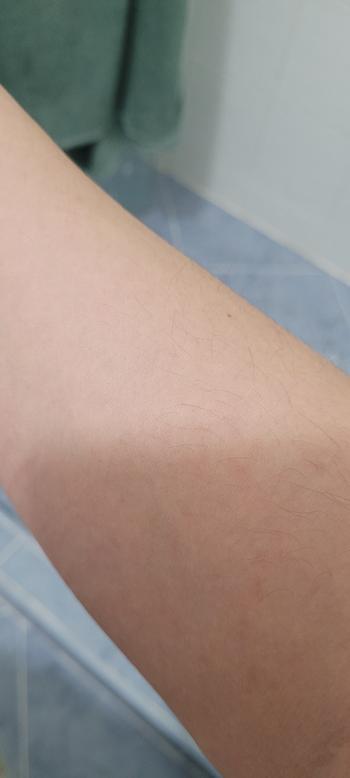 09/12/2023
I recommend this product
It's working
Looks good, smell good. Skin looks like it's improving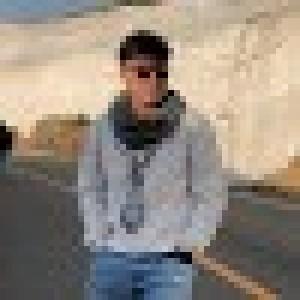 JH
jeremy h.

Singapore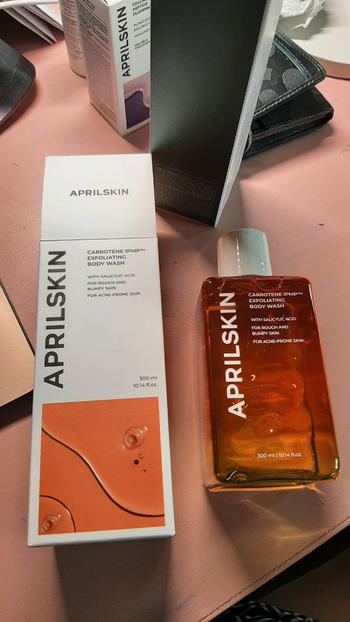 09/03/2023
I recommend this product
Smooth skin after showering
My back acnes have been improving and my skin feels smoother after the showering. Makes me more motivated to shower.
Nurbaya S.

Singapore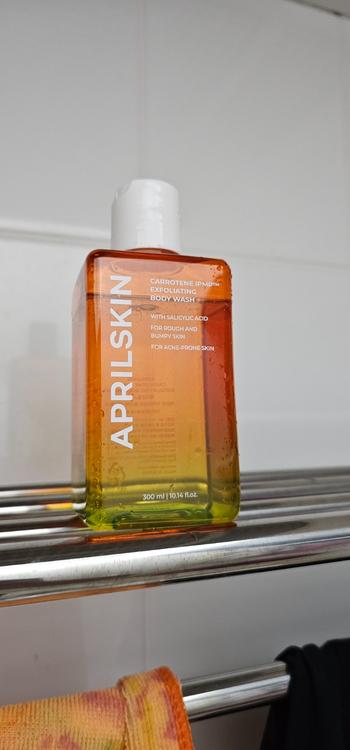 08/20/2023
I recommend this product
Carrotene IPMP™ ExfoliatingBodyWash300ml
Very fresh & vigour. Make you want to showel everytime.
Hyuka P.

Singapore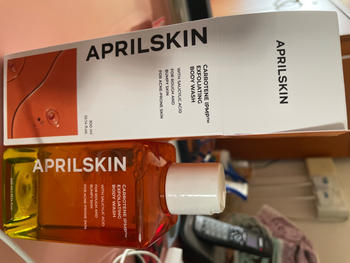 07/22/2023
I recommend this product
Seems good.. looking forward to the end result
The fragrance smells great.. body skin looks ok cause i've only used it about 4 times. Hopefully the end result will be as expected.. sadly i didn't received the free gift in my parcel.
Junhong C.

Singapore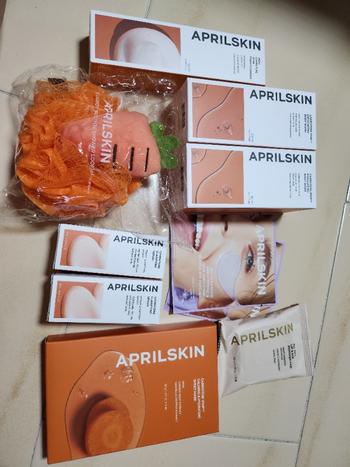 06/27/2023
Carrotene IPMP Exfoliating Body Wash
Repeated purchase. Effective and helps control backne. Will recommend.
Serena L.

Singapore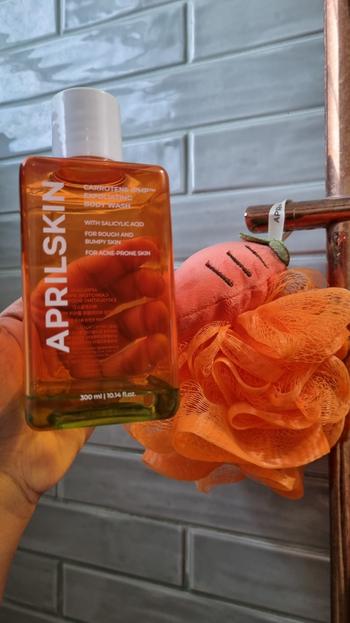 03/20/2023
I recommend this product
Loving it!
I don't have back acne but bought it for its exfoliation properties and for my occasional eczema breakouts. Love how it leave my skin glowy and healthier after each wash. This is gg to be my 2nd bottle purchase and I think I will stick to this for a really long time! (:
Siti U.

Singapore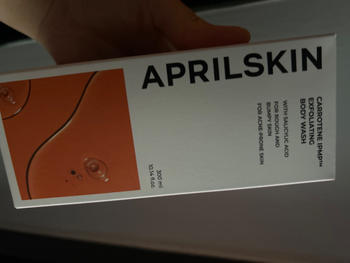 02/09/2023
I recommend this product
Body wash
Loving this body wash since my 1st bottle. The acne on my back has improved!
Freda N.

Singapore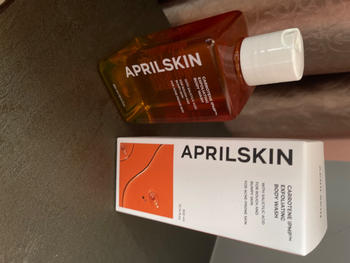 02/03/2023
I recommend this product
Carotene Body Wash
Nice smell and does not dry your skin. It is more effective using loofah
Muhamad A.

Singapore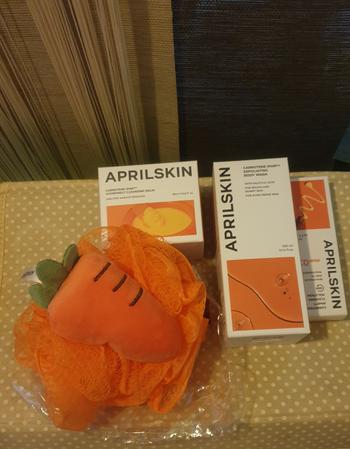 01/22/2023
I recommend this product
Highly Recommend for backache people
First time using, noticed the body gel can calm down cystic acne. Smell is really nice. Skin feel not oily but more clear and smooth.
Jomanda C.

Singapore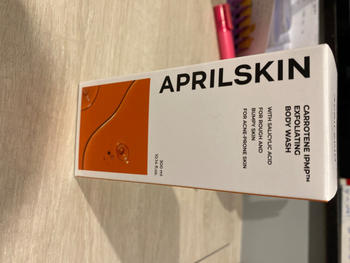 01/18/2023
I recommend this product
Good product for people suffering from back acne
Outbreaks decreased significantly
Matthew N.

Singapore
09/15/2023
I recommend this product
I like the smell
This my 2nd bottle. I like it
Valerie C.

Singapore
09/09/2023
Miechie L.

Singapore
09/09/2023
I recommend this product
Carrotene IPMP™ Exfoliating Body Wash 300ml
My son loves to go gym and often get acne on his back. After using this body wash, the acne had reduced significantly and now his back no longer has acne problem anymore.
Diana C.

Singapore
09/06/2023
Finally a product that really works!!
Another Holy Grail product!!! Been suffering from back acne since I was in school and finally found the perfect product to clear them. Deff buying more once this batch is finished!
Leia S.

Singapore
09/03/2023
I recommend this product
It helps in reducing my backne. I used to have backne and my back is usually rough when touch. After using this, I can feel that my back is smoother and lesser backne
Bobee B.

Singapore