Customer Reviews
Write a Review
Ask a Question
07/03/2020
Marie C.
Singapore
07/03/2020
Satja W.
Singapore
So far is good product . I stop using my previous diet supplement and went for glam .D instead . No side effect and sleep ok . Not sure how is it . If I stop using .
07/01/2020
Amber L.
Singapore
Fair use
It was a nice pill in the packet, encouraged me to drink more water, unfortunately Im tight on budget lately, if not would definitely buy it again!
07/01/2020
ARNI A.
Singapore
Had t o stop using the product, very bad bloating on me. Shame though
06/24/2020
Reanne
Singapore
Works well
Lost 1kg so far and my weight remains the same no matter how much i consume. Going to start exercising to see if there's a difference
06/19/2020
Freda P.
Singapore
06/19/2020
Karen C.
Singapore
Sitll progress diet
I realize that I only lose a bit weight only But after all, it's sitll okay.
This product was amazing!! Has been used it for second day and can see the result already! I eat a lot and did not exercise..and Guess what? I did not gain any weight at all!! If I control my diet + exercise, I believe I would have lose weight now!
05/25/2020
Pang X.
Singapore
GLAM. D CUT CLA
Just got mine 2 days before but I just started today hopefully it will be effective for me as well
It has a very strong smell . Neverthless , can't wait to see the results .
This is my 2nd purchase. I had reached a plateau in my weight and was unable to reduce any weight no matter how I tried. After consuming this CLA, together with increased intensity in exercising, I managed to reduce around 2 kg after finishing 3 boxes. I hope I can reach my target to reduce another 2.5kg after finishing these 3 boxes.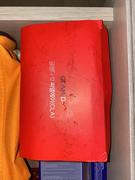 Shipping is a bit slow during this circuit breaker period but acceptable as I still have some cla to survive for the next few days. The product hasn't shown much effect on my weight coz maybe i dont exercise at all. But i love the collagen that product description says it has, it makes my skin smoother.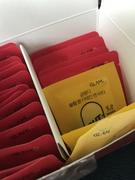 I just received the product. Hope it works :-)