Non-comedogenic, Acne-friendly Makeup Cleasning Balm - 90ml / 3.04 fl.oz. ( Spatula included )
---

WHAT IT IS





• Is Cleansing Balm still a no-go for oily, acne-prone skin? This non-comedogenic balm made with APRILSKIN's exclusive acne-fighting active ingredient, Carrotene IPMP™, not only cleanses makeup but also removes sebum and waste from pores and relieves acne. Proper cleansing is a must for good skin! :)

• (Hydro) Melts The Day Away! The Carrotene Balm effortlessly removes tough waterproof makeup, foundation, sunscreen, and environmental stressors. Visibly reduce whiteheads and blackheads by massaging the product on areas that are prone to sebum clogging (e.g., the nose, chin, and cheek area).
---

WHY IT'S SPECIAL





• Cleanse and erase traces of acne: Carrotene IPMP™ improves oil and sebum production. This helps improve blackheads, whiteheads, blemishes, and inflammatory acne!

• 2-in-1 cleansing solution: Makeup removal and blackhead care in one! This sorbet-like balm gently melts away sunscreen, thick foundation, and waterproof eye makeup without a fuss. It helps keep skin soft and smooth by removing whiteheads and blackheads that cause breakouts.

• Carrot balm to milk: Made of 79% natural oils. When in contact with water, the formulation emulsifies without stinging the eyes or irritating the skin. It cleanses deep within the pores and does not leave skin feeling dry or coated after rinsing.

• Travel-friendly: The formulation remains a sorbet-like solid until it meets the skin, and does not move or melt in the jar, so you can take it with you wherever you go ;). Put it in a pouch or carry-on bag to keep your skin clean wherever you go!
---

WHO NEEDS IT





For anyone with skin concerns below:
• Those who need a cleansing product to remove stubborn makeup such as drag makeup, Halloween makeup, waterproof makeup, etc.
• Those who are afraid to use cleansing balm because they have oily & acne-prone skin
• Those who are too lazy to double cleanse
• Those who want a gentle cleansing product safe for sensitive skin
• Those who stress over blackheads/whiteheads on the nose, chin, and forehead area.
• Those looking for a cleansing product that works on acne-prone skin.



---

PRODUCT DETAILS






Claims: No Artificial Fragrance, No Artificial Colors, No Alcohol, No Parabens, No Sulfates, No Petrolatum, No Lanolin, No Propylene glycol, No PEGs, No Gluten, No Mineral Oil,
*Please note that the yellow color of the product is not an artificial colorant and is yellow due to the Beta Carotene extracted from carrot roots.

Full Ingredients
---

PROVEN RESULTS




of participants agreed that makeup was thoroughly cleansed

of participants agreed blackheads improved with 1 use.

of participants agreed sebum improved with 1 use.

of participants saw 99.9% less waste within pores immediately after cleansing.

of participants gave a positive evaluation for acne-prone skin suitability.

both inflammatory and non-inflammatory acne
were improved by 44% and 49%, resectively
---

HOW TO USE





1.Use a spatula to scoop a dime sized amount onto dry face.
2. With dry hands, gently and thoroughly massage onto skin, especially the areas with makeup.
3. Apply a little water and massage the emulsified product sufficiently in a rolling motion.
4. Wash thoroughly with water.(There is no need to use a cloth or towel to wipe off the product. A gentle rinse with water is enough!)

Tip:
If you want to leave your face feeling squeaky clean, double cleanse with a cleansing foam.
---

THE EXPERIENCE





The Scent
Citrus, zesty fragrance from orange flowers & grapefruit oils

The Texture
Sorbet-like. Silky oil to milky emulsion after emulsification.

The Result
Makeup, residue, and sebum are removed, leaving the skin clean and clear.

 
---

FAQ





My skin is oily & acne prone. Can I use it?
This product works on all types of skin problems! The oils used in this product are natural, non-comedogenic, and do not clog pores. Carrotene IPMP™, which is particularly effective in relieving acne, effectively removes sebum and oil.

How often should I use it?
Use it daily as a part of your night routine. Gently massage and erase areas prone to blackheads such as the nose area.

My eyes go blurry when I remove eye makeup!
If you use too much or get the product in your eyes, you may experience a temporary clouding effect but these symptoms will disappear after rinsing with water. This product won't sting your eyes so you don't need to worry!

Why is it yellow?
The yellow color of our balm does not come from artificial colorants. Beta-Carotene, which abundantly contains carrot root extract, has a yellowish color. Carrotene IPMP™ Hydromelt Cleansing Balm contains Beta-Carotene, which is why it has a pretty yellow hue.
Ethylhexyl Palmitate, Sorbeth-30 Tetraoleate, Synthetic Wax, Dipentaerythrityl Hexa C5-9 Acid Esters, Polyglyceryl-6 Dicaprate, Glycerin, Sorbitol, Citrus Aurantium Dulcis (Orange) Flower Oil, Litsea Cubeba Fruit Oil, Citrus Paradisi (Grapefruit) Peel Oil, Citrus Aurantium Bergamia (Bergamot) Fruit Oil, Limonene, Helianthus Annuus (Sunflower) Seed Oil, Linalool, Sucrose Stearate, Caprylic/Capric Triglyceride, Glyceryl Stearate, Mentha Viridis (Spearmint) Leaf Oil, Barosma Betulina Leaf Extract, Beta-Carotene, o-Cymen-5-ol, Tocopherol, Water(Aqua), Butylene Glycol, Daucus Carota Sativa (Carrot) Root Water, 1,2-Hexanediol, Daucus Carota Sativa (Carrot) Root Extract, Daucus Carota Sativa (Carrot) Seed Oil
Customer Reviews
94
reviewers would recommend this product
Write a Review
Ask a Question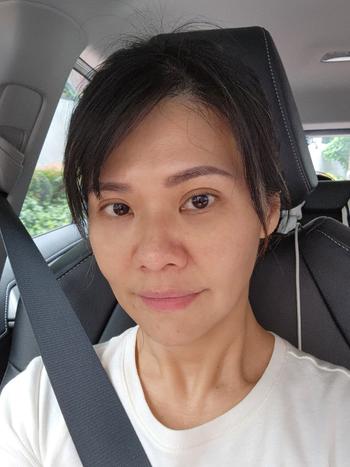 03/10/2023
I recommend this product
Cleansing balm
Loved it. Feels easy on my skin and doesn't dry out after wash. Most importantly feels clean and helped me cleared my stubborn outbreaks.
Celeste W.

Singapore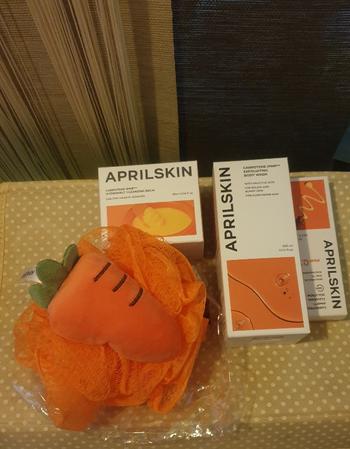 01/22/2023
Highly Recommend for people who wear makeup daily
Love the cleansing balm, it really can melt all makeup including mascara. Skin and pore feel very clean and not dry after wash. Will definitely order again after finished.
Jomanda C.

Singapore
12/25/2022
I recommend this product
Carrotene IPMP™ Hydromelt Cleansing Balm
Nice smell and feel good after using.
Junn G.

Singapore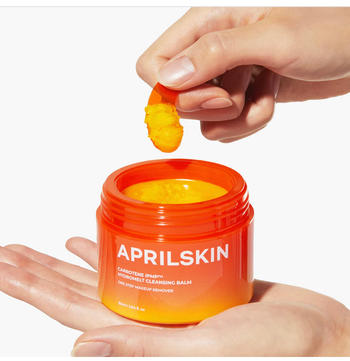 11/24/2022
I recommend this product
Cleansing balm
The experience is awesome. I love how it removes make up easily without needing cotton pad
Angeline K.

Singapore
11/21/2022
I recommend this product
Carrotene IPMP™ Hydromelt Cleansing Balm
Easy to use. And the best thing is I feel my skin is smoother after using this make up remover.
Yen H.

Singapore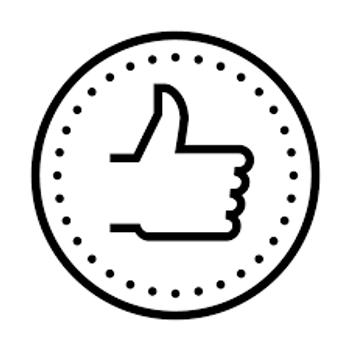 10/25/2022
I recommend this product
Carrotene IPMP™ Hydromelt Cleansing Balm
The Cleansing Balm melts the impurities and leaves your face soft and clean
Vanessa Y.

Singapore
03/08/2023
I recommend this product
For Sensitive & Oily Skin
Leaves face moist and clean after wash. Removes heavy makeup well. Smells good. Great for travelling as it non liquid. Got my brother to use it too and he likes it.
Cheryl A.

Singapore
03/06/2023
I recommend this product
very good result on my face
I love the effects on my face as it totally cleanse the excess foundation i have put for the day
Ana M.

Singapore
02/27/2023
I recommend this product
Good
I feel my face more soft and not so dry .
Keith T.

Singapore
02/17/2023
I recommend this product
Gentle & Clean
It helps to remove make up much more easily compare to my usual make up remover. It feel gentle on skin and nice fragrance too Just a one step process instead of two.
Michelle L.

Singapore
02/16/2023
I recommend this product
Carrotene IPMP™ Hydromelt Cleansing Balm
This is the best makeup remover for me I have found so far," . I have sensitive skin and other removers have either left my skin feeling dry and itchy, or they burn my eyes and skin. This hasn't irritated me whatsoever after two weeks of everyday use and really gets the makeup off well."
Bombay S.

Singapore
02/09/2023
I recommend this product
Smooth wash
My very first time using.It's miracle!although there's use of coconut oil,it's not oily & it's the opposite that's makes your skin smooth & supple after wash!Really great!Luv it!
Florence

Singapore
01/24/2023
I recommend this product
Cleans well
I was using micellar water prior to this and I think using a cleansing balm is more gentle on the skin (instead of using cotton pads and trying to wipe my face firmly). Downside is that it's tricky for eye make up - it does come off but it makes your eyes blurry. While it doesn't sting, when trying to wash the cloudiness out, water gets into my eyes which isn't particularly pleasant. I do also follow up with a microfibre make up remover cloth (before using a regular cleanser), and I can see the yellow balm remnants. So would recommend following up with another cleanser to get all the balm out.
Xin Y.

Singapore
12/27/2022
Carrotene IPMP™ Hydromelt Cleansing Balm
I love this product.
Saljanah H.

Singapore
12/21/2022
I recommend this product
Carrotene IPMP Hydromelt Cleansing Balm
Product really removes make-up with ease. It also leaves a moisturizing effect after washing it off!
Massura A.

Singapore