Ex-zit in 24 hours!
Fast Acting Zit Clearing Solution Gel - 20ml / 0.67 fl.oz.
---

WHAT IT IS




•A pimple stopper formulated with our original Carrotene IPMP™ that rapidly relieves the redness of concerned areas in 24 hours.
• Non-comedogenic, non-flaking topical gel that dries out active, angry, and stubborn acne in a snap!
---

WHY IT'S SPECIAL




Just like how thyme brings out richness of Carrots (when cooking), Carrotene IPMP™ was formulated with these ingredients to delicately target your acne concerns.

• Carrotene IPMP™: APRILSKIN's unique anti-bacterial active quickly soothes troubled areas and helps clear blemishes.
• 2% BHA + PHA: Optimal content of acid targets multiple causes of breakouts(or acne spots) by decongesting pores and removing excess sebum and impurities.
• 1% Zinc Oxide: Potent wound-healing properties helps to quickly improve and fade acne marks after extraction.
• 5% Niacinamide: Controls skin so that it does not produce excess sebum. Helps fade and lighten pigmentation.
---

WHO NEEDS IT




Anyone with skin concerns below:

• Acne, pimples, spots, blemishes, bumps, etc.
• Those who want to take care of acne and pigmentation after extraction.
• Those who wish to target red and sensitive areas of the skin.
• Those who are looking for a spot solution that does not dry or cause flaking of the skin.
CARROTENE IPMP™
Carrotene IPMP™ may sound unfamiliar, but you most likely have Carrot and Thyme on your table already.

Inspired by organic carrot and fresh thyme leaves, APRILSKIN's Carrotene IPMP™ fights acne in a way never seen before.
Beta-Carotene, rich in Carrot Root Extract, and Thymol, rich in Thyme, have strong anti-inflammatory effects that instantly soothe red and painful acne.
Additionally, it helps to suppress acne-causing bacteria in the pores which smoothes and softens bumpy and uneven skin texture.

---

KEY INGREDIENTS






Claims: Vegan, Cruelty-free, No Fragrance, No Parabens, No Sulfates, No Petrolatum, No Lanlin, No Propylene glycol, No PEGs, No Gluten, No Mineral oil

Full Ingredients
---

PROVEN RESULTS

*This simulation video is based on a 2-week clinical study of 23 subjects ages 20-60.

of participants reported redness subsiding within 24 hours of use.

of participants noticed smoother, healthier skin after 1 week of use.

of participants experienced improvements in breakouts, spots, and hyperpigmentation after 2 weeks of use.
---

HOW TO USE




1. Apply as often as needed. It contains 2% BHA+PHA and is recommended to gradually increase the number of uses depending on the individual's skin condition.
2. After cleansing and toner, apply with clean hands. Completely cover the troubled area and wait for it to be fully absorbed.
3. Finish with a lightweight, non-comedogenic moisturizer such as Carrotene Clarifying Cream or Artemisia Squalane Hydra Gel Cream, depending on skin type.
4. For daytime use, finish with a sunscreen of SPF 50 or higher.

TIPS:
1. Maximize effects by using it with Carrotene Clarifying Serum. After cleansing and toner, apply a thin layer of Carrotene Clarifying Serum to the entire face. Next, apply Carrotene IPMP™ Spot Clearing Solution to target areas and trouble spots.
2. Carrotene IPMP™ Clearing Solution's thin, hydrating formulation does not make the skin dry or flaky. It can be applied lightly to the entire face as well as to troubled areas.
---

THE EXPERIENCE




• The Scent
No Fragrance

• The Texture
Smooth and lightweight gel-cream

• The Result
Area of concerns rapidly relieved in 24 hours

Our Clearing Solution has a yellow-colored hue due to beta-carotene, an ingredient abundantly found in carrots.

The 1% zinc in the solution absorbs the natural pigment of beta-carotene,
making the yellow color of the product fade over time after opening.

This occurs due to the natural interaction of the active ingredients
and does not affect the efficacy of the product.

These are the shades of yellow you can expect to see:

 
---

FAQ




I just extracted my acne. Can I use it on both popped and patched acne?
"Carrotene IPMP™ Clearing Solution works on all types of skin problems, but it is especially effective for soothing acne right after extraction. It boosts the skin's innate ability to heal wounds and quickly soothes irritation and wounds. However, it is recommended to stop use if you experience excessive stinging or irritation when used on post-extraction acne."

How often should I use it?
"It can be used twice a day, morning and evening, but we recommend using it as often as possible. However, it contains 2% BHA + PHA, so if you are sensitive to acid, it is recommended to gradually increase usage starting from one use in the evening."

Can I use it for body acne?
Definitely! Use it on your back, shoulders, chest, and buttocks! Apply topically to troubled areas just like applying to the face and let it absorb well. Dryness can cause extra breakouts so make sure to hydrate as needed.

Why is it yellow?
The yellow color of our gel does not come from artificial colorants. Beta-Carotene, which abundantly contains carrot root extract, has a yellowish color. Carrotene IPMP™ Clearing Solution contains Beta-Carotene, which is why it has a pretty yellow hue.
Water(Aqua), Glycerin, Niacinamide, Hydrogenated Poly(C6-14 Olefin), Octyldodecanol, Dicaprylyl Carbonate, Butylene Glycol, Gluconolactone, Cetyl Ethylhexanoate, Shea Butter, Glyceryl Stearate, Polyglyceryl-3 Distearate, Zinc Oxide, 1,2-Hexanediol, Polyglyceryl-3 Methylglucose Distearate, Hydrogenated Polydecene, Stearyl Alcohol, Cetyl Alcohol, Coco-Caprylate/Caprate, Sodium Polyacryloyldimethyl Taurate, Dimethicone, Sodium Stearoyl Glutamate, Salicylic Acid, Glyceryl Stearate Citrate, Carrot Root Extract, Polyhydroxystearic Acid, Tromethamine, o-Cymen-5-ol(IPMP), Ethylhexylglycerin, Allantoin, Triethoxycaprylylsilane, Sorbitol, Spearmint Leaf Oil, Litsea Cubeba Fruit Oil, Disodium EDTA, Anise Fruit Extract, Carrot Root Water, Sunflower Seed Oil, Panthenol, Sucrose Stearate, Caprylic/Capric Triglyceride, Ginger Root Oil, Galbanum Resin Oil, Beta-Carotene, Myristyl Alcohol, Tocopherol, Lauryl Alcohol, Centella Asiatica Extract, Pentylene Glycol, Madecassoside
Customer Reviews
Write a Review
Ask a Question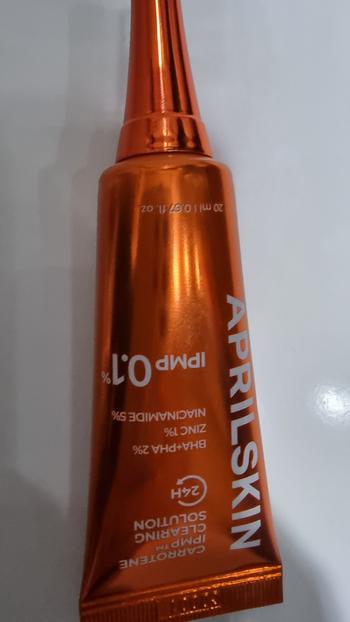 06/06/2022
I recommend this product
Very good products that really cured acne
I had this acne staying on my face for months. Keep recurring on same spot. After tried out this for a few days, the acne subsided and flattened. Really amazing and strongly recommend this product. Really help to solve my long term issue. Love this. Really thank the experts for having this product available.
Carol L.

Singapore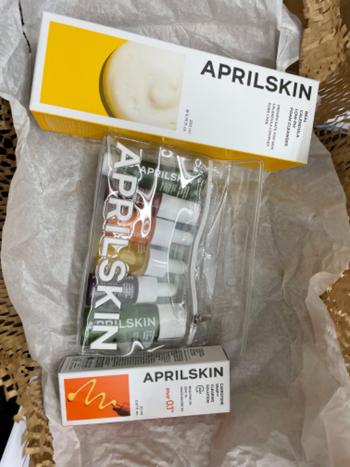 06/04/2022
Carotene clearing solution
Good. The pimples improved after using Together with the serum.
Anonymous

Singapore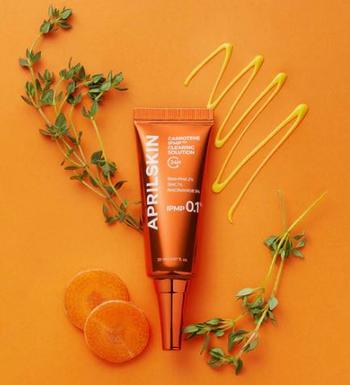 05/31/2022
Carrotene IPMP™ Clearing Solution
First purchase. Having been using it for one week, so far so good.
Serena L.

Singapore
05/19/2022
Honest review from APRILSKIN Brand Manager
Carrotene IPMP Solution is my new HG. It works SUPER FAST! Small spots are gone the next morning. If it's big like this, it takes 3~4 days to go away, but still really fast-acting! It was worth trying so many different formulas for more than half a year. Y'all should try out our masterpiece!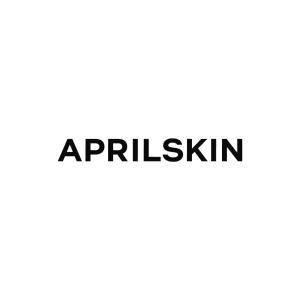 AL
Angie L.

South Korea
05/19/2022
I recommend this product
Honest review from APRILSKIN Marketing Manager
I've been a marketer for APRILSKIN for 6 years. Recently I've been so stressed about breakouts on my chin so I decided to try out our new Carrotene acne solution. After just 5 days of use, I saw that my acne subsided significantly. It quickly tackled red breakouts while fading acne scars. Super satisfied! It's worth a try!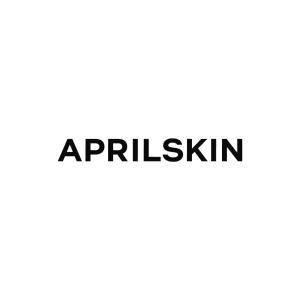 YC
Yena C.

South Korea
05/19/2022
I recommend this product
Honest review from APRILSKIN Product Manager
When I got to work, I noticed a small pimple starting to manifest itself on my forehead, so I applied a lot of Carrotene Solution on it and went on working. By the end of the day, it was soothed and practically gone. This is innovation in a tube.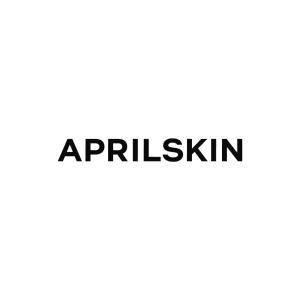 SL
Sue L.

South Korea
06/22/2022
I recommend this product
product experience
it is very affordable and the results are pretty visible!
05/31/2022
Carrotene IPMP™ Clearing Solution
First purchase. Have been using it for a week, and so far so good.
Serena L.

Singapore